JWLABS MODEL A4.1 Rife Machine
Our Premium Device just got better!
The JWLABS Model A4.1 Rife Machine is the ultimate user-friendly Rife machine! 
It's our top of the line unit which contains a comprehensive library of expertly tuned frequency sessions. We offer over 320 titles, each delivering extraordinarily refined tuning which spans the entire breadth of the lower audio range. This means that each title delivers a full spectrum of frequencies in addition to desired target numbers.
We have tuned from our analog instrument which provides the undertones and overtones around each frequency. This results in a full bodied signal – the best of the old, with the convenience of the new – translated into state-of-the-art technology.
We have removed any chance of missing the correct frequencies, eliminated the need for constant tuning, and solved the practical problems that made the old designs difficult for all but an expert.
The innovative Touch screen menu makes the JWLABS Model A4.1 Rife Machine the most user-friendly Rife machine on the market!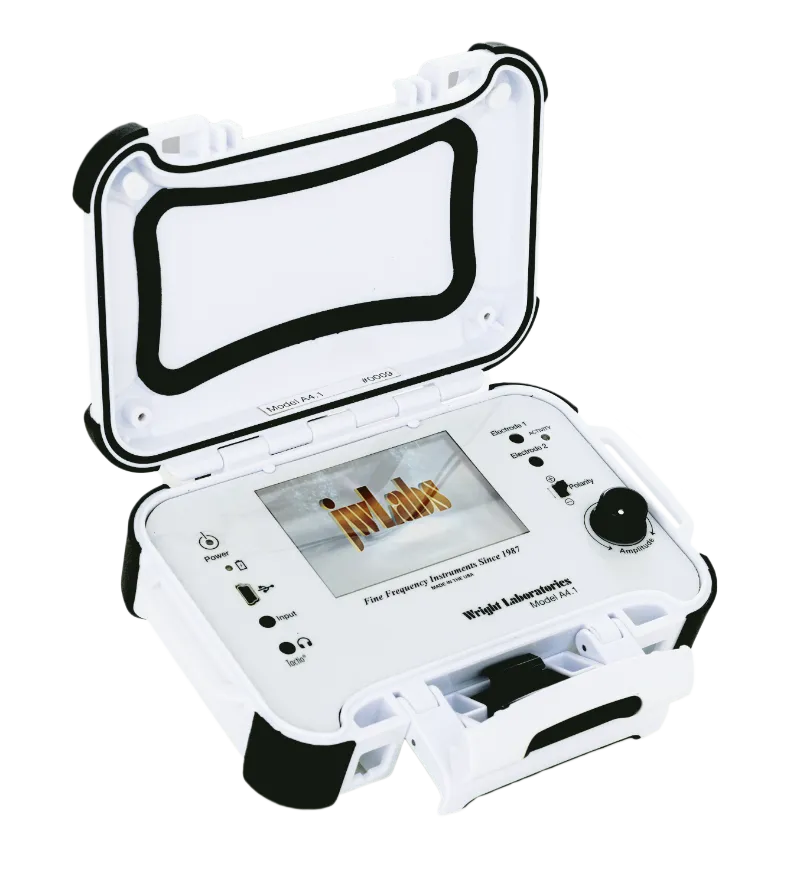 Choose from the sessions we provide or play your favorite music through the machine while you're connected for a regular Rife session.  You will enjoy unique pleasure and a revived sense of vigor as you feel the frequencies of your music.  It's a bit of a thrill! Our Tactile Music is exclusive to us and we're sure you will find it to be an exhilarating experience.
In short, the JWLABS Model A4.1 Rife Machine is a solid-state equivalent to our legendary vacuum-based instrument. It's fun, it's powerful, and it's easy to use. Model A4.1 is comparable to our old reliable Model B, but with a much shorter learning curve.
Intelligent. Leading Edge. True to the History.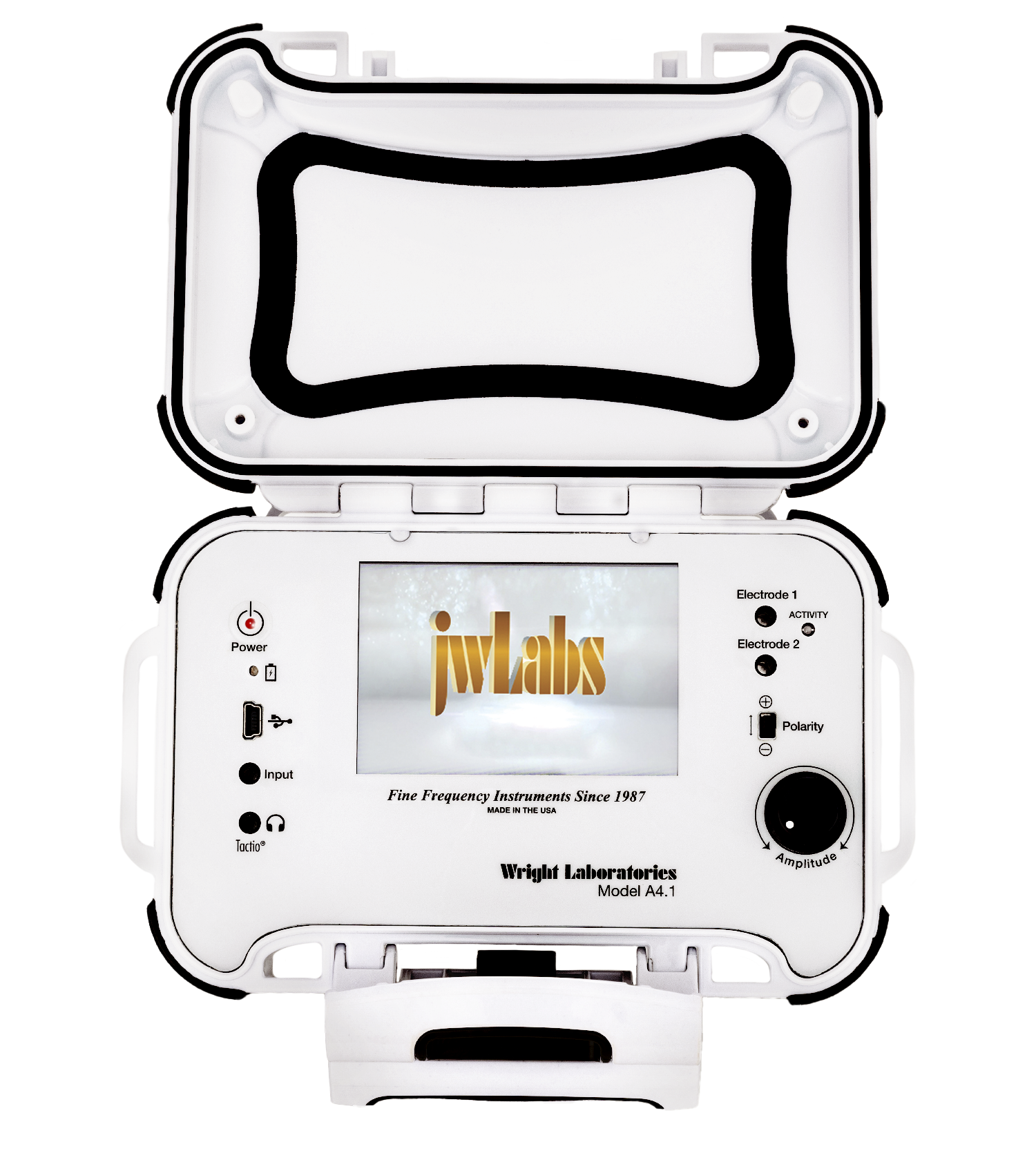 Touch Screen Menu for easy access to over 320 hand-tuned frequency sessions!
Crush-proof enclosure for optimum protection!
Port for re-chargeable battery, providing easy portability!
Input port which permits accessing frequencies from an outside source!
Tactio® port for your exhilarating experience of tactile music!
Two electrode ports provides for two users!
Activity Light indicates when your electrode wires are live.
Polarity Switch permits the change of direction of current!
Precision, wire-wound, analog, ten-turn potentiometer providing fine amplifier attenuation!
* Each session is meticulously tuned from our original analog device. We deliver frequencies from 3 hertz to 10,000 hertz, each title representing its unique emphasis on certain frequencies as well as variations in our sophisticated tuning techniques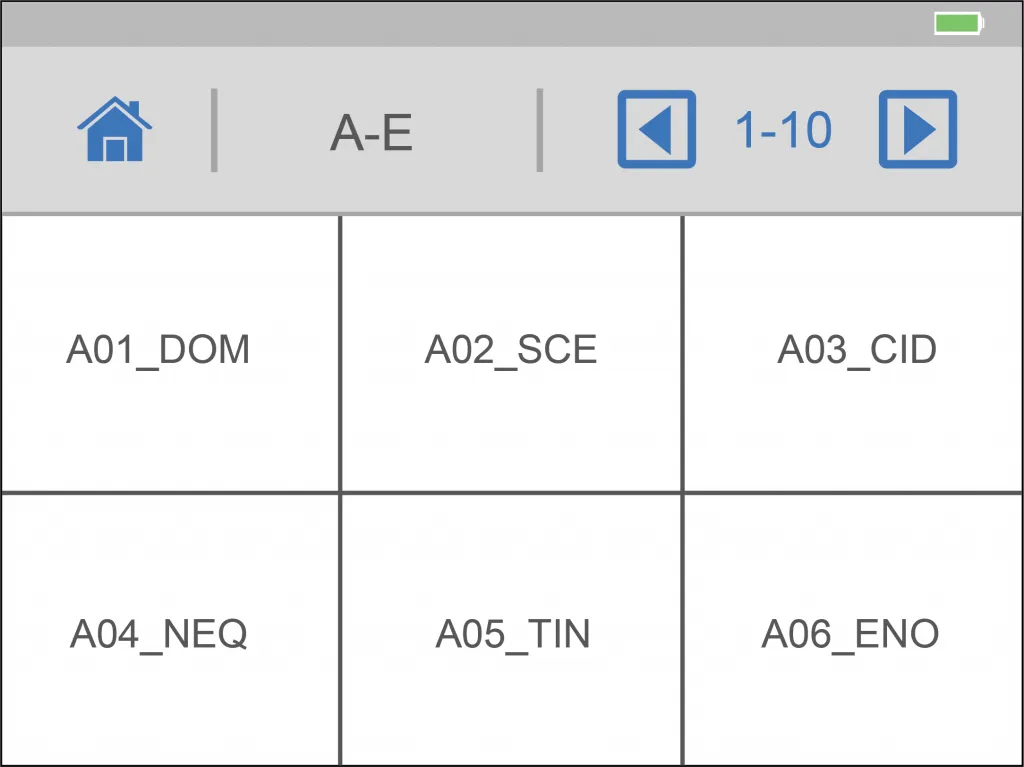 Menu screen for selecting your expertly tuned session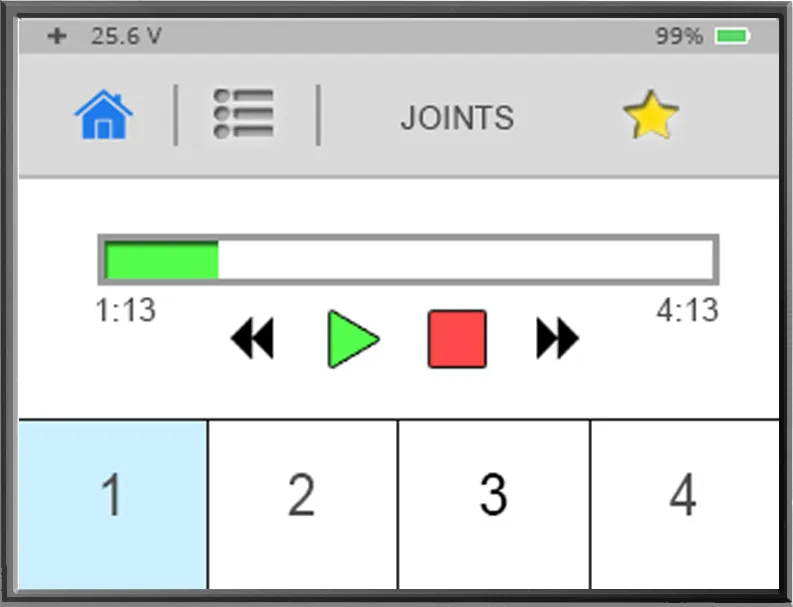 Favorites selection to easily return to your preferred sessions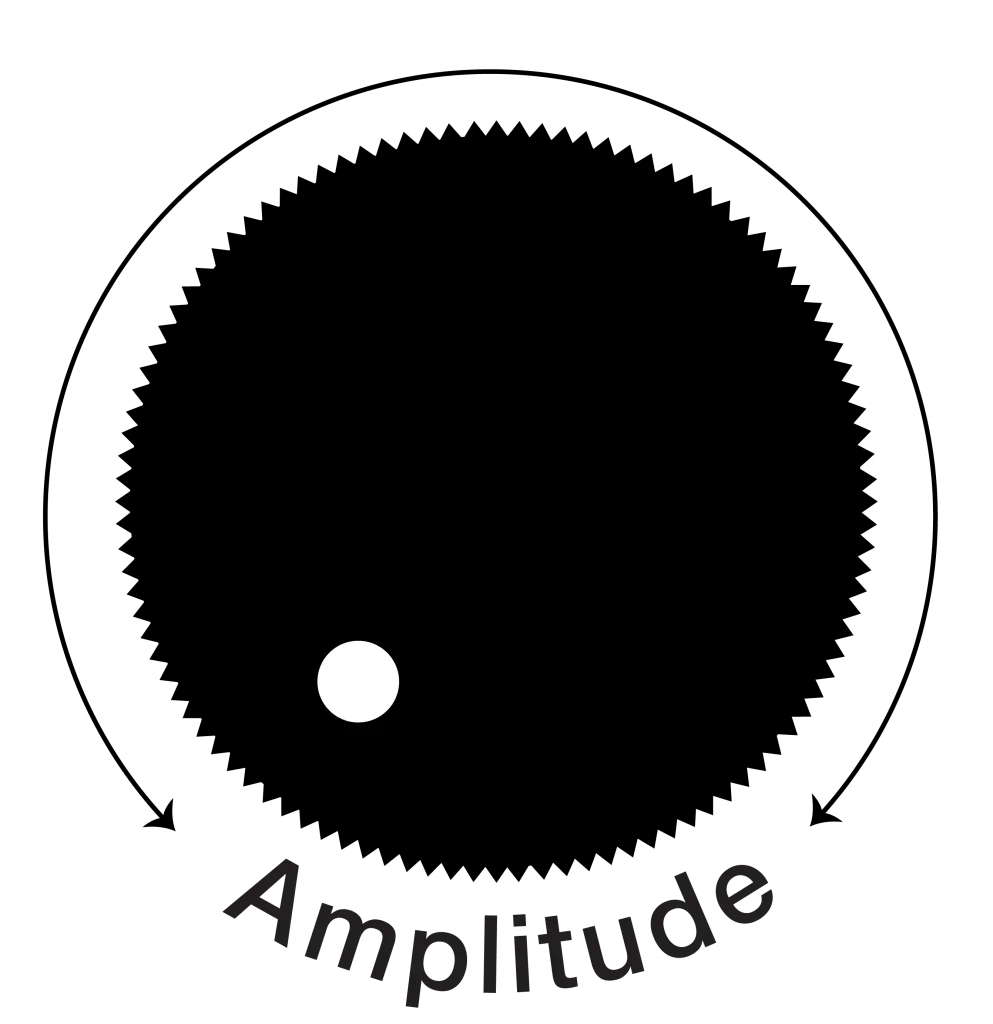 Ten-turn potentiometer which provides excellent control over the intensity of your sensation
Polarity switch which allows you to reverse the direction of the electron flow
Rechargeable battery with 5 hours of battery life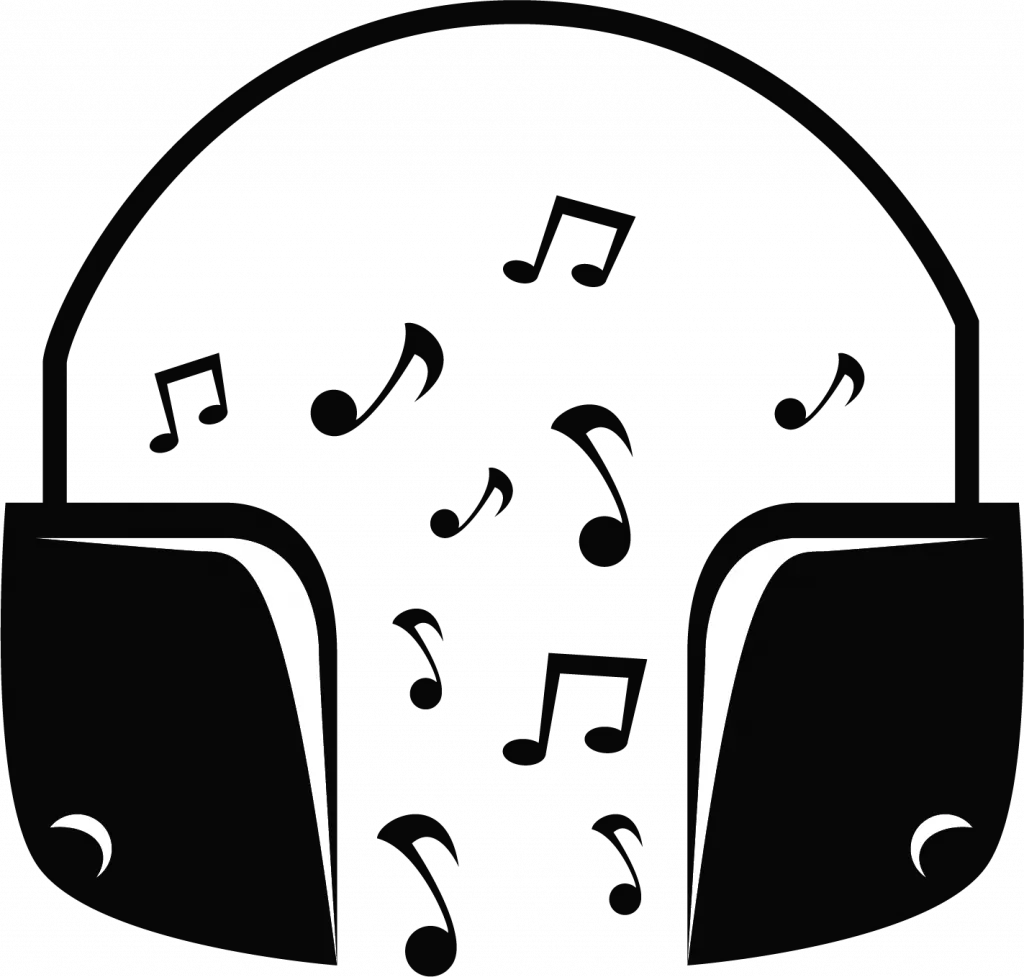 Tactio feature which allows you to listen to your favorite music through the machine and experience the pleasurable tactile sensation of the melodies.
Two sets of electrode wires

USB cable and charging cube

Quick-start guide (ONLINE)

Input cable (to connect device with media player)

4 adhesive electrode patches

Start-up video online
More Muscle. More Mobility.
Our most advanced rechargeable battery makes the A4.1 more portable and more powerful than ever. Whether sitting back and reading a book, riding in a car, or even flying on a commercial plane, you can enjoy the benefits of our expertly tuned frequency sessions with ease. With potential output of 80 volts you have more than you will need.
Pure Design. Purpose-Built. Packed with Power.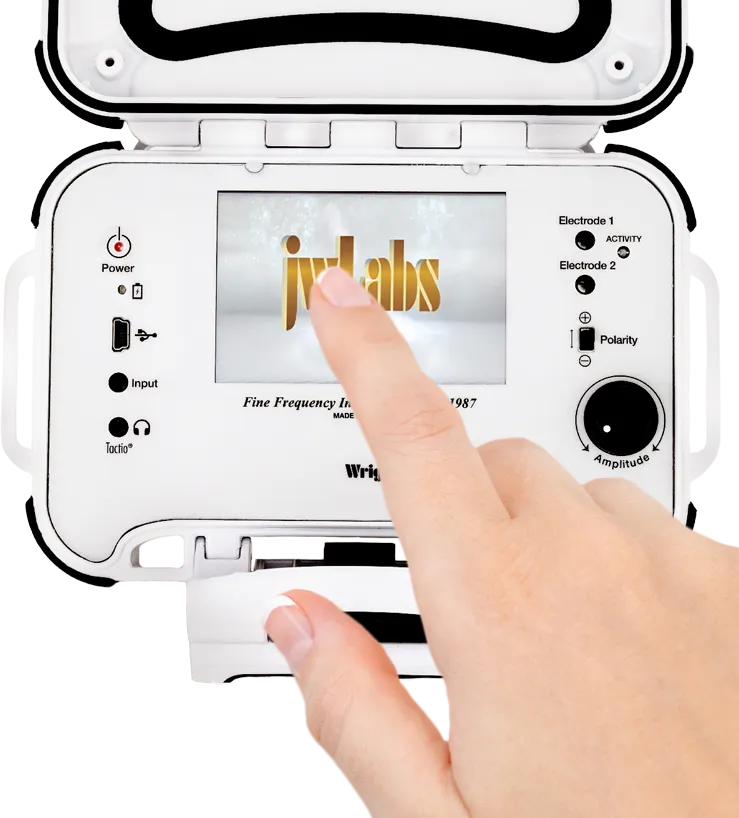 Equipped with over 320 full spectrum frequency sessions, Model A4 delivers Masterfully Tuned Frequency Sessions at the touch of your hand.
Our menu provides a wide selection of audio sessions which we have expertly hand-tuned from our legendary analog machine.
Bookmark the titles that you will utilize most often.  This will give you quick and easy access.
Model A4 Does Double Duty
Two electrode ports allow for two users at once. Be sure to have the more sensitive user govern the amplitude of the signal. A single user can employ both electrodes by applying current to hands and feet. Two great ways to double your pleasure!
Get Charged and Get Packing!
Our re-chargeable battery makes you independent of a power supply during sessions. Its compact size (it weighs only a pound!) and rugged case mean you will not be without your Rife machine during travel. An excellent companion on trains, planes, and automobiles!
Learn How to use the Model A4.1
Watch this informational video to learn more about how you can best utilize the Model A4.1 and all of its remarkable features.
Like the New Design!
Ed G. — Michigan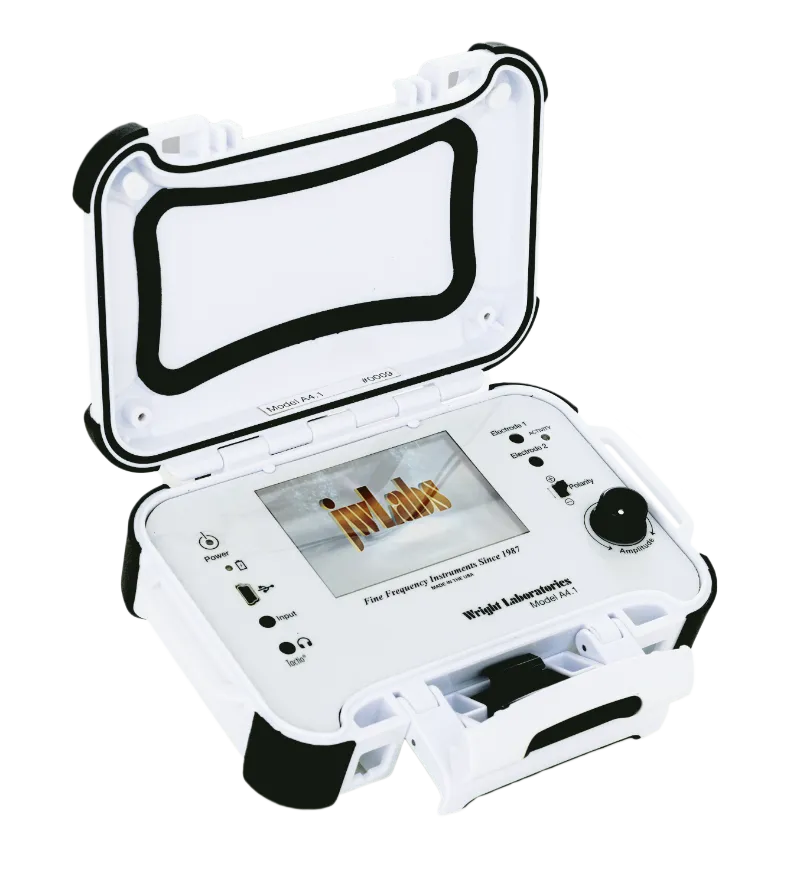 Model A4 Rife Machine $4,295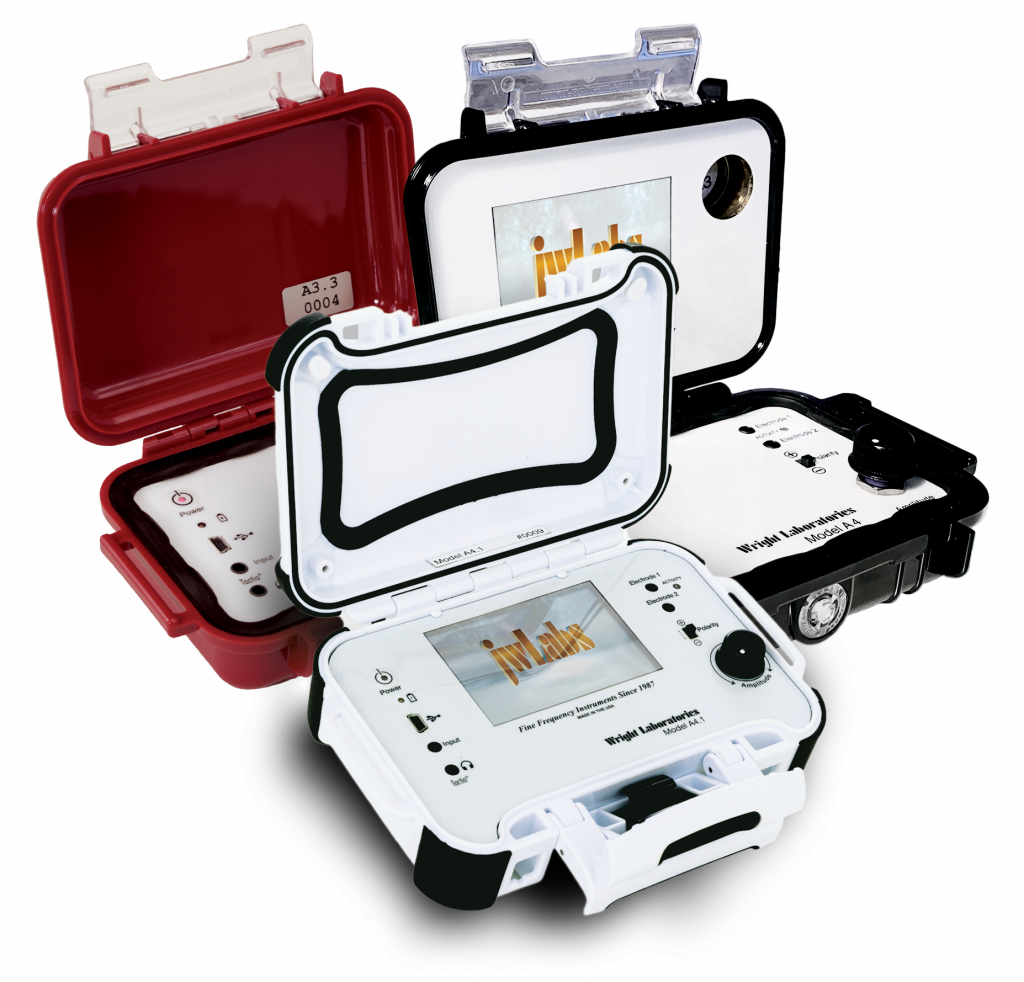 Compare Our Model A
Rife Machines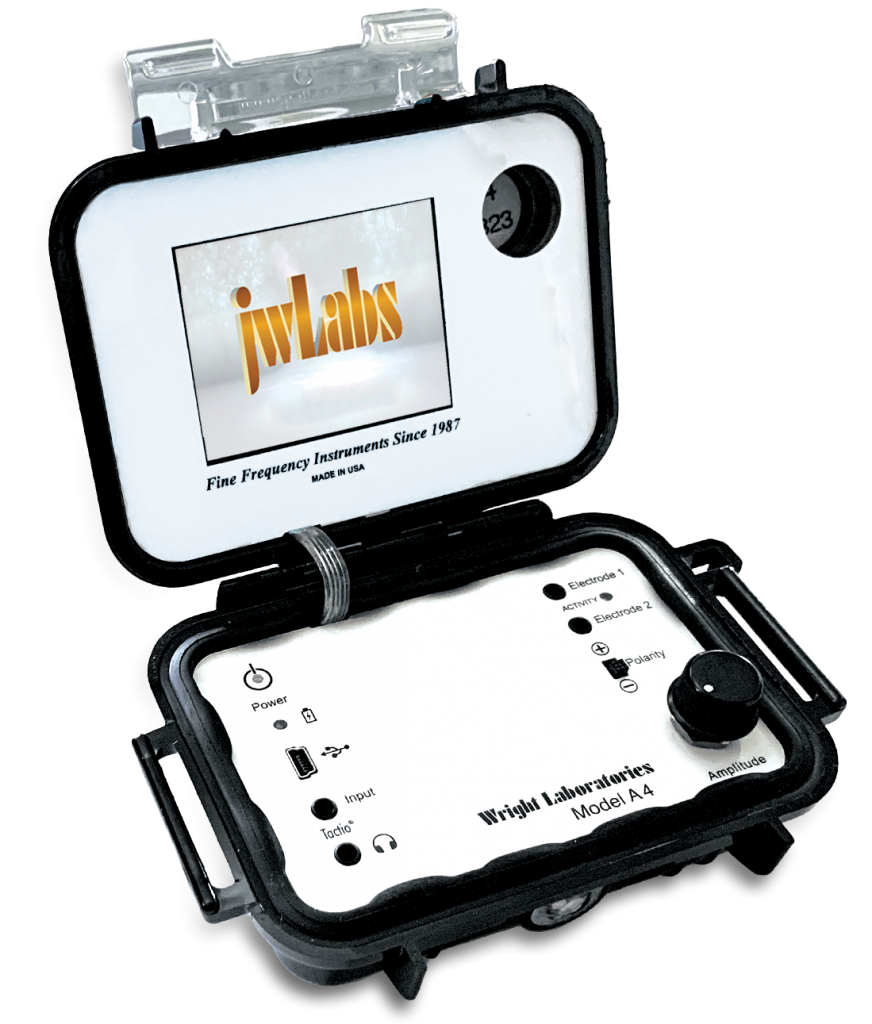 Pre-Owned Model A4.0 Units Available
Support & Lifetime Warranty
We love hearing from you!
Call or email us with your questions.
We can't promise in perpetuity, but in essence, we provide a lifetime warranty on our Model A3 and Model A4 devices.
Payment plan available for US domestic sales, upon approved credit.
Our innovation to an age old technology, Tactio® allows you to feel the sensation of your music.