Our all New Model A4.1 NOW AVAILABLE!
Why Buy A Rife Machine From JWLABS?
JWLABS has been designing and producing Rife frequency instruments 
in the USA since 1987. 
We produce Rife products with your well-being in mind.
The Rife Machine Redesigned
Your well-being is the inspiration for our ingenuity!
If you would like to buy a Rife machine from a trusted provider of Rife frequency instruments, JWLABS can help. With over 30 years of experience developing Rife technology, we've demonstrated that we have the best selection of Rife machines.
Our original design, the legendary Model B, was a fully manual vacuum tube-based instrument capable of remarkable tuning acuity. Many believe that the analog signal was essential to the results reported by Royal Rife. For this reason, friends of Royal Rife who contracted with our own John Wright to build their instruments insisted upon this old-fashioned technology. 
After many years of producing our Model B Rife frequency instrument, the need for compact, portable, user-friendly Rife devices became apparent. As our audience increased, most users did not want to study in-depth the origin of Rife frequencies, and they preferred not to learn the skills required for expert frequency tuning.
This is why, since 2004, we have produced state-of-the-art Rife equipment, which transforms full-bodied analog frequencies that we have expertly tuned from the Model B Rife instrument. This move to solid state was a natural progression of the technology.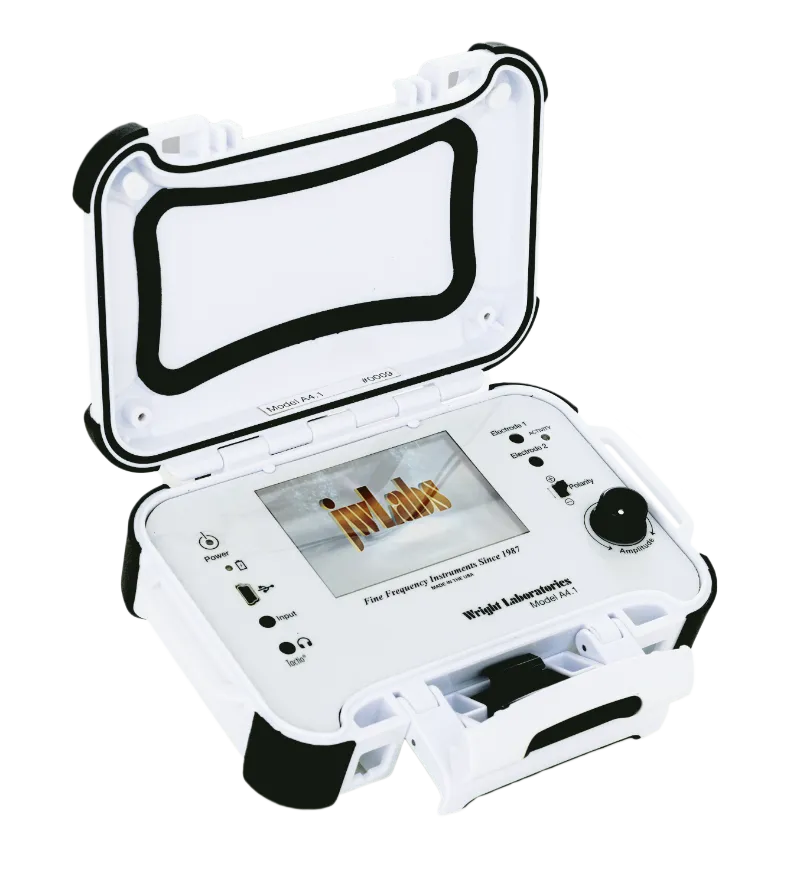 The magic is in the tuning
Our Rife frequency sessions are comprehensive and robust.
Our original (Model B) Rife machines provide extreme acuity, with undertones and overtones around each frequency being addressed.
Our breakthrough Model A Rife machine preserves the integrity of the original analog signal.  
Our Rife frequencies are carefully researched and expertly tuned. We employ advanced techniques which target specific frequencies and sweep through ranges of frequencies. This allows for mutations, differences in terrain and General Wellness support. 
You can be sure of refinement in our tuning and in our engineering.
Serious Rife machines with a Twist!
If you're looking to buy a Rife Machine from JWLABS, our Model A devices are user-friendly Media Adapters which transform audio frequencies into electrical output. This provides the user with pleasant sensations from the resulting electron flow. Many users report feeling energized yet relaxed, and more like themselves.*
Customers for years have reported their exhilarating experience of feeling the frequencies of their music. Some prefer our hand-tuned sessions, each representing a different emphasis on tuning techniques, while others extol the virtues of listening to their favorite songs and concerts with the added dimension of the tactile stimulation. We call it Tactio®.
*These machines are not approved by the FDA, and we make no medical claims. Our instruments are designed to enhance your General Well Being and for Entertainment purposes only. The Customer Support we provide is solely for the purpose of assisting our customers in using their instrument safely.
What are Rife machines?
In the loose language of the present day, virtually anything that delivers frequency to the body might be called a Rife-type device. The most efficient and most powerful way to accomplish this is via the transducer, meaning the direct contact instrument. The transducer is an instrument that delivers current to the body directly. It's sometimes called micro-current.
Our Role in the Rife community is multi-fold:
Educate our customers and help them understand the basic facts of the technology.
Protect Rife technology by providing quality instruments based on the original analog devices.
Continue developing Rife technology by providing instruments with increasing reliability, ease of use, and affordability.
Support our customers in using the devices to their best advantage.
Benefits of buying a Rife machine from JWLABS:
We have been a steward in the Rife machine industry since 1987.
User-friendly Rife machines designed with your convenience in mind.
Products engineered for precision and assembled in state-of-the-art United States factories.
Over 320 expertly-tuned frequency sessions, each one delivering trillions of frequencies. (Each session is meticulously tuned from our original analog device. We deliver frequencies from 3 hertz to 10,000 hertz, each title representing its unique emphasis on certain frequencies as well as variations in our sophisticated tuning techniques)
Potent Rife machines for General Wellness, with Tactio® feature for entertainment.
Warranty that is unmatched in the industry.
As one of the earliest stewards
of Rife Technology,
JWLABS strives for excellence
in our products and customer service.
JWLABS Rife Machine Models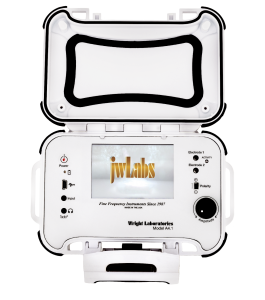 Our Mid-Priced Rife Machine
Our Pocket-Sized Rife Machine
(was $1,795)
Call to Order
Pre-Owned Model A4.0 Also Available!
Maximize Your JWLABS Model A Experience
Utilize over 300 recorded sessions to maximize the capabilities of your JWLABS Rife machine.
For all A3 and LiveWires users
Users must be a JWLABS member
Wake up to a whole new dimension to music!
Tactio® is tactile music developed by JWLABS that takes your music experience to a whole new level.
Charge your body with the frequencies of your very own music, and benefit from technology that has been around for over 100 years.
Tactio® is a built-in feature on the JWLABS Models A3 and A4, and music can also be streamed through JWLABS LiveWires. Call to learn more.
Truly Wonderous
This machine is truly wondrous! It's been invaluable to me because it has helped with the pain in my hands which results from the work I do. I don't ever want to be without my… Read more "Truly Wonderous"
Candace F. — Wisconsin
Helped My Body Heal
I do not travel without [my machine]. It has helped my body bring about the required healing for both acute and chronic situations. Having this in my life has contributed to the fact that most… Read more "Helped My Body Heal"
Margaret B. — Nova Scotia
Feeling Much Better
I've had just two ten minute sessions on track 2 of GA and there's already been a huge impact! I'm feeling much better. My energy and my balance have improved and my voice even feels stronger.
Ken L. — Missouri
Life is Grand Again!
For the first time in six years I feel that I have the energy to go back to work. After using my machine for a month I was moving and grooving again! Life is grand… Read more "Life is Grand Again!"
Elissa C. — California
Do Not Travel Without It
I do not travel without it. It has helped my body bring about the required healing for both acute and chronic situations. Having this in my life has contributed to the fact that most people… Read more "Do Not Travel Without It"
Margaret B. — Ontario, Canada
The Future Is Here Today!
No Compromise. Full Function. Lifetime Warranty.
Call Us to discuss your questions and concerns.
JWLABS Machines are media adapters that act as transducers, converting audio frequencies such as the sound of music to electrical impulses which the user feels as gentle vibrations or a tingling sensation. The JWLABS Machines are not designed to nor do we intend that they will exercise any structure-function effect on the user.
These are not FDA certified medical devices and we offer them only for general well being and entertainment purposes.