People Just Like You Buy JWLABS Rife Machines!
JWLABS customers are those who understand that something is very wrong with "the system." They appreciate that our bodies are electric and that frequency matters. Conventional medicine has not addressed this in a way that's meaningful for maintaining optimal wellness.
People buy Rife machines from JWLABS to improve and protect their General Wellness. They are looking for alternatives to what is offered via conventional medicine OR they endeavor to complement the services of their health care practitioners with approaches which are not recognized in the mainstream. Folks recognize that we are electrical beings and that the gentle stimulation of carefully crafted frequency sessions can improve their experience of health and vitality.
While many seek us out because of a health crisis, increasingly people purchase our Rife machines to protect and preserve their current state of well being. This is true for athletes who wish to accelerate their healing from injuries, folks who endeavor to hasten their recovery from illness or surgery, and families who strive to protect their loved ones from toxin overload or preventable infections.
Typically our patrons do their homework. Not just for themselves, but for their entire families. It's not that they need to fully understand the technical aspects of Rife technology, but they want to have a basic grasp of the potential benefits, the history, and who in the industry is trustworthy.
You might say that our consumers think outside the box!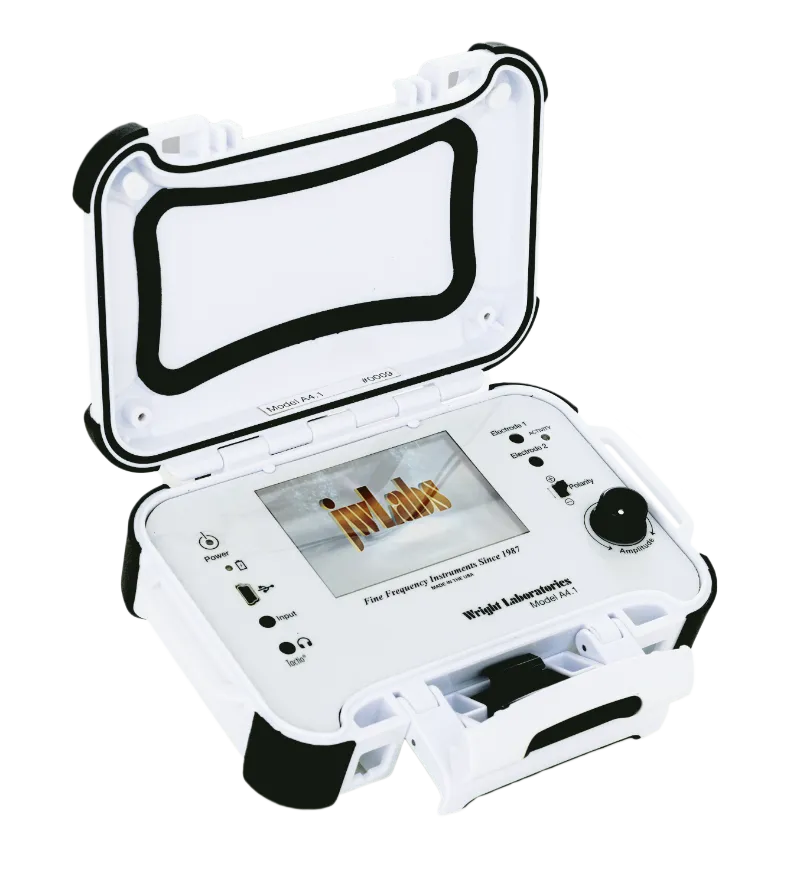 Are you new to Rife technology?
That's no surprise, as even after nearly a century since its inception, it remains a best kept secret!
What Makes JWLABS Different?
The magic is in the tuning!
Our Rife frequency sessions are comprehensive and robust.
Our original (Model B) Rife machines provide extreme acuity, with undertones and overtones around each frequency being addressed.
Our breakthrough Model A Rife machine preserves the integrity of the original analog signal.  
Our Rife frequencies are carefully researched and expertly tuned. We employ advanced techniques which target specific frequencies and sweep through ranges of frequencies. This allows for mutations, differences in terrain and General Wellness support. 
You can be sure of refinement in our tuning and in our engineering.
Optimizing your body's wellness is the inspiration for our ingenuity!
We're Celebrating 35 years in the Rife machine industry!
Our mission has always been to provide instruments and support
to help you optimize your experience of health and well being.
As one of the earliest stewards
of Rife Technology,
JWLABS strives for excellence
in our products and customer service.
As one of the earliest stewards of Rife Technology, JWLABS strives for excellence in our products and customer service.
We have proudly built our instruments in the USA since 1987.
JWLABS is your home for quality Rife machines.
We have products for you which will fit your budget AND your desire to get up to speed quickly. People of all ages buy JWLABS Rife machines because what we say makes sense. Because we build machines which are potent, based on historical facts and are extremely user friendly.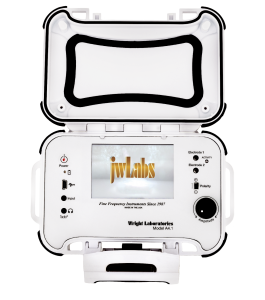 Our Mid-Priced Rife Machine
Our Pocket-Sized Rife Machine
(was $1,795)
Call to Order
Pre-Owned Model A4.0 Also Available!
The Future Looks Brighter
Just wanted to let you know that we are loving the Rife machine so far! Amazingly, we're already seeing some improvement. Again, thank you very much for all your wonderful help. Because of you, the… Read more "The Future Looks Brighter"
Lacey L. — Texas
The Future Is Here Today!
No Compromise. Full Function. Lifetime Warranty.
Call Us to discuss your questions and concerns.
JWLABS Machines are media adapters that act as transducers, converting audio frequencies such as the sound of music to electrical impulses which the user feels as gentle vibrations or a tingling sensation. The JWLABS Machines are not designed to nor do we intend that they will exercise any structure-function effect on the user.
These are not FDA certified medical devices and we offer them only for general well being and entertainment purposes.